The Scope of Computer Science Engineering
Computer science is a branch of engineering that deals with computing theories, programming languages, program design, algorithms, etc. This is one of the most evolving spheres of engineering and has now become a favorite among aspirants for the voluminous career scope it entails. This is why most of the students go in for CSE, as it helps to broaden their career options. Hence, the candidates need to pick the best engineering colleges in India.
As we tread into a new era where computer science has made significant strides, the demand for related professionals has escalated manifold. A lot of companies working in this sector keep an eye for talented students from the best colleges from around the world. Some of the companies where CSE students can work are on the Fortune 500 list! This implies that the candidates can shape a rewarding future after completing a degree in Computer Science Engineering.
Computer Science Engineering is an integrated field of engineering that combines aspects of electronic engineering with computer sciences. It is mainly bifurcated into two parts: hardware engineering and software engineering. As the name reflects, Hardware Engineering is all about constructing a small microchip for large scientific computers. Software engineering covers designing and constructing software for various purposes. It is not easy to define computer engineering in a statement due to the extensive nature of this field. Computer engineers undertake various responsibilities depending on the industry and their place of employment, ranging from the manufacturing of microprocessors to creating and designing computer programs and algorithms.
Software Engineer Qualifications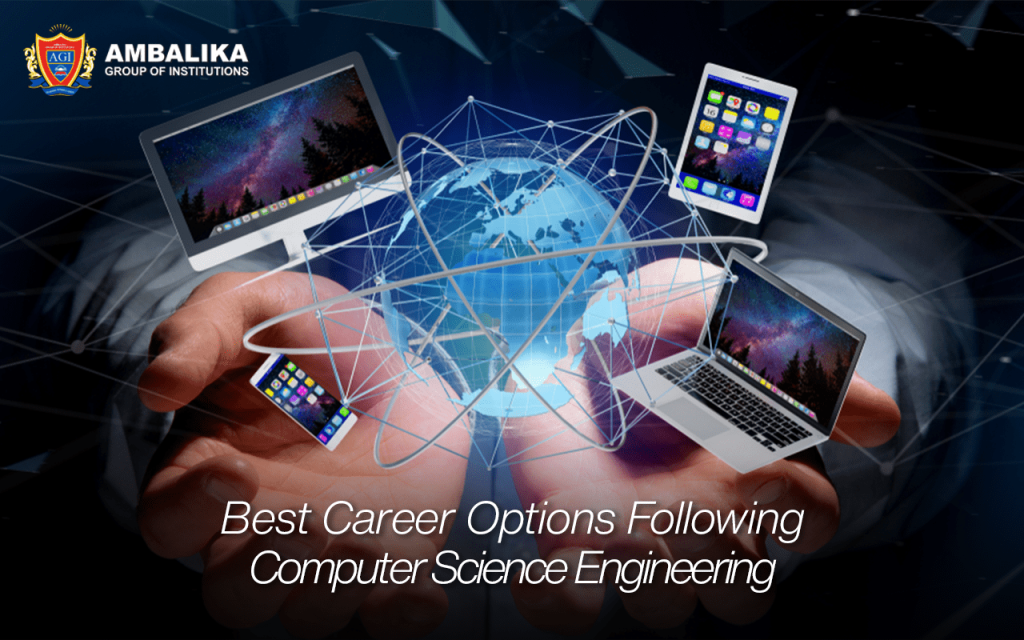 Computer engineering is a dynamic field, and candidates must possess a certain set of skills to be successful in this field. Given below are some of the skills that a software engineer should possess:
1. Analytical and diagnostic skills
2. Knack for Solving Problems
3. Creative Outlook
4. Skills in programming and algorithms
5. Basic knowledge of web development and technical writing.
6. Basic Knowledge of Machine Learning
7. Critical thinking ability
8. Attention to Details
What Does a Computer Engineer Do?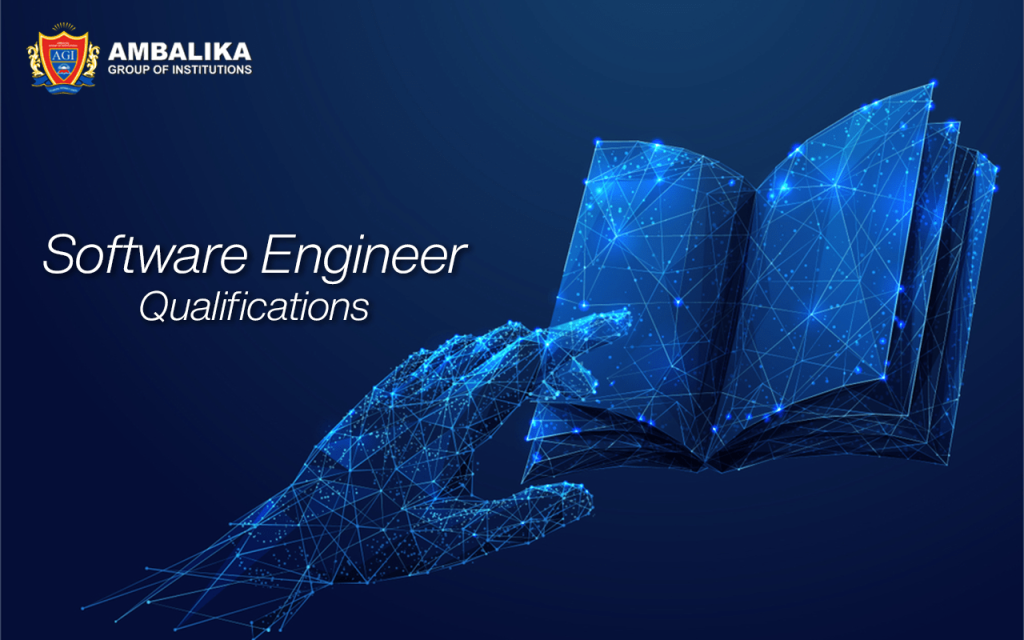 (1) Oversee the security, stability, and functionality of the company's database.
(2) Write code for a variety of computer applications, software, and operating systems
(3) Provide technical assistance and support to customers or businesses.
(4) create a computer systems architecture and user interface.
5) Create software and applications for a computer system or other similar device.
(6) For the company, coordinate research, conduct surveys, record and analyze data, and gather information via the internet.
(7) Tests the different components of a computer system.
Best Career Options Following Computer Science Engineering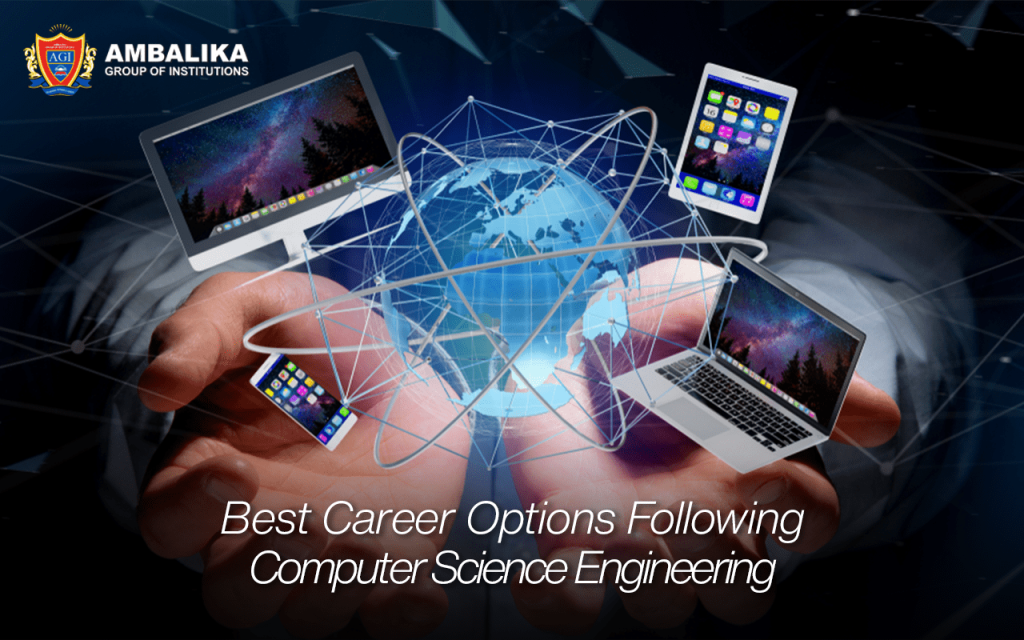 Developers: Web development is one of the primary requirements of any business. As the business paradigm has shifted, the role of online presence has become even more prominent. So, with a CSE degree, the candidates become adept developers with comprehensive knowledge of coding and computer programming. It should be noted that web developers are always in demand!
Design Engineers: Design engineers are professionals who have strong research and creative skills, as their key responsibilities include studying, researching, and developing designs for new products. Design engineers are integral to the development of any product or software; thus, they have an important role and are paid fairly well.
Software Testers: Testing is an important part of every product. A software tester is a professional who has relevant experience in designing and developing test scenarios for software usability. Most companies hire candidates with experience in software testing, thereby making it one of the top career pathways.
Software Engineer: Software engineers have complete knowledge of engineering principles. They apply those principles to analyze, modify, evaluate, and test the software to make sure that it is user-friendly. Software engineers also make software as per the demands of clients.
Block chain Developers: These days, almost everyone uses the internet for monetary transactions, and block chain developers are the ones who make these transactions secure. They have the responsibility of creating systems to record and store block chain data to prevent changes or the possibility of hacks.
To sum it up, Computer Science Engineering is a vast domain covering a set of cognate subjects of computation and programming. CSE has scope across industries and offers a diverse range of career opportunities. Any candidate who pursues a degree in CSE definitely gets awarded with the best career pathways available. The only thing required here is to choose the best engineering colleges.
CSE student's favorite companies
Mentioned below are some of the top-shelf companies that recruit the best students:
 Amazon      Apple      Accenture      HCL      Wipro Technologies      Cognizant      TCS      LG Soft      Tech Mahindra
 Google        Reliance Industries Limited             Oracle                               Dell                 Unisys  Sapient     MRF
 IBM             Samsung                             Infosys
Now you know about the companies that should be at the top of your career list. But the question here arises: how can one get a job in these companies?
The answer lies in the subsequent paragraph.
How to pursue a career in CSE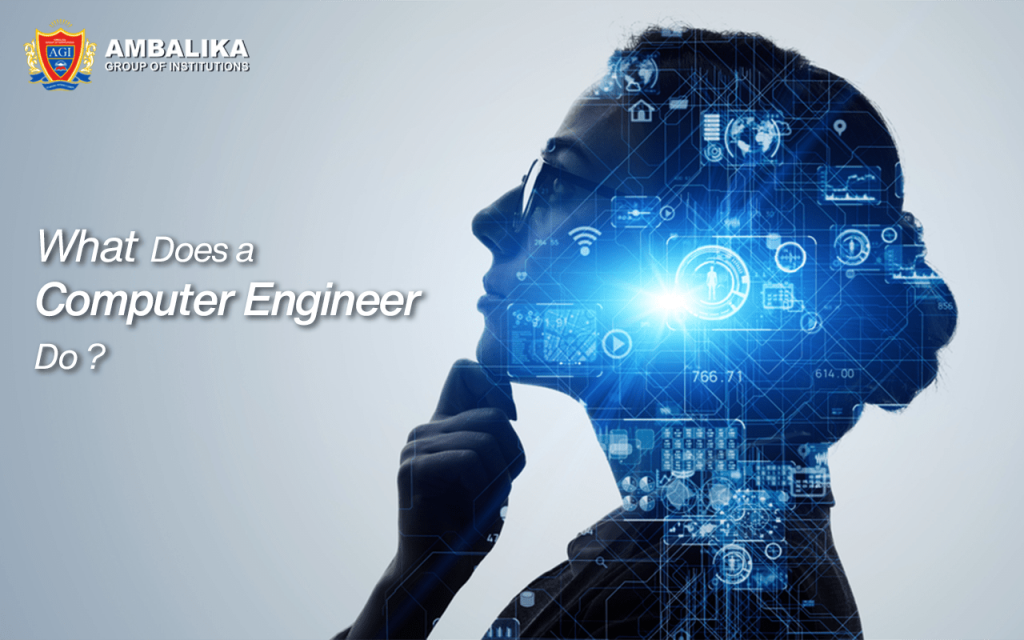 Generally, a student who initiates his or her college education is generally confused about what to pursue further in the long run, and that
is why undergraduate degrees encompass a diverse range of subjects under one sector.
The same goes for engineering degrees as well. To start the pursuit of a CSE career, the candidates must have a B. Tech in Computer Science Engineering from one of the best engineering colleges in India. It is important to choose only the best colleges as they offer the best campus placements. Campus placements make it a little easier to get into the best companies.
Nonetheless, if a candidate needs to get more into the advanced postulates of the subject, he or she can even go for higher studies and pursue to do so, use Computer Science.