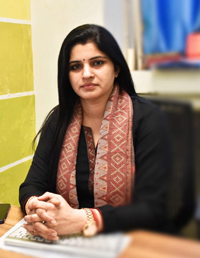 Dr. Shweta Mishra, a Management Professional with 15+ years of academic experience, is the current Additional Director of Ambalika Institute of Management and Technology (AIMT), Lucknow. She holds a BBA and an MBA from the University of Lucknow. She also holds a PhD from Banaras Hindu University (BHU).
Career Highlights
Dr. Shweta Mishra has several major papers published in prestigious Management Journals.
She has worked as a Professor and Head of Department at a number of academic institutions and universities.