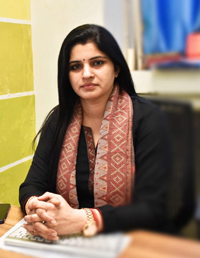 Dr. Shweta Mishra, a Management Professional having 15+ years of experience in the academic space, is currently serving as the Additional Director of Ambalika Institute of Management and Technology (AIMT), Lucknow. She has done her BBA and MBA from University of Lucknow. Also, she has completed her PhD from Banaras Hindu University (BHU).
Career Highlights
Dr. Shweta Mishra has published several important papers in reputed Management Journals.
She has served several academic Institutions and Universities as Professor and Head of
Departments.