VISION
To promote entrepreneurial culture, develop managerial and communication skills of the students to Enable them to contribute to the development of the society and the nation.
MISSION
The essence of the Department of Management studies is to constantly strive to provide an
In-depth knowledge to its students so that they add value to the existing treasures of business
and managerial concepts.
Promoting lateral thinking and a spirit of inquiry among our students so that they look from
a different angle through a creative approach by which they are able to provide simple
solutions to complex business problems.
We owe to deliver through our teaching learning process the richness of entrepreneurship and
multidisciplinary knowledge in a way where ethics and social commitments will be the cornerstone for
our students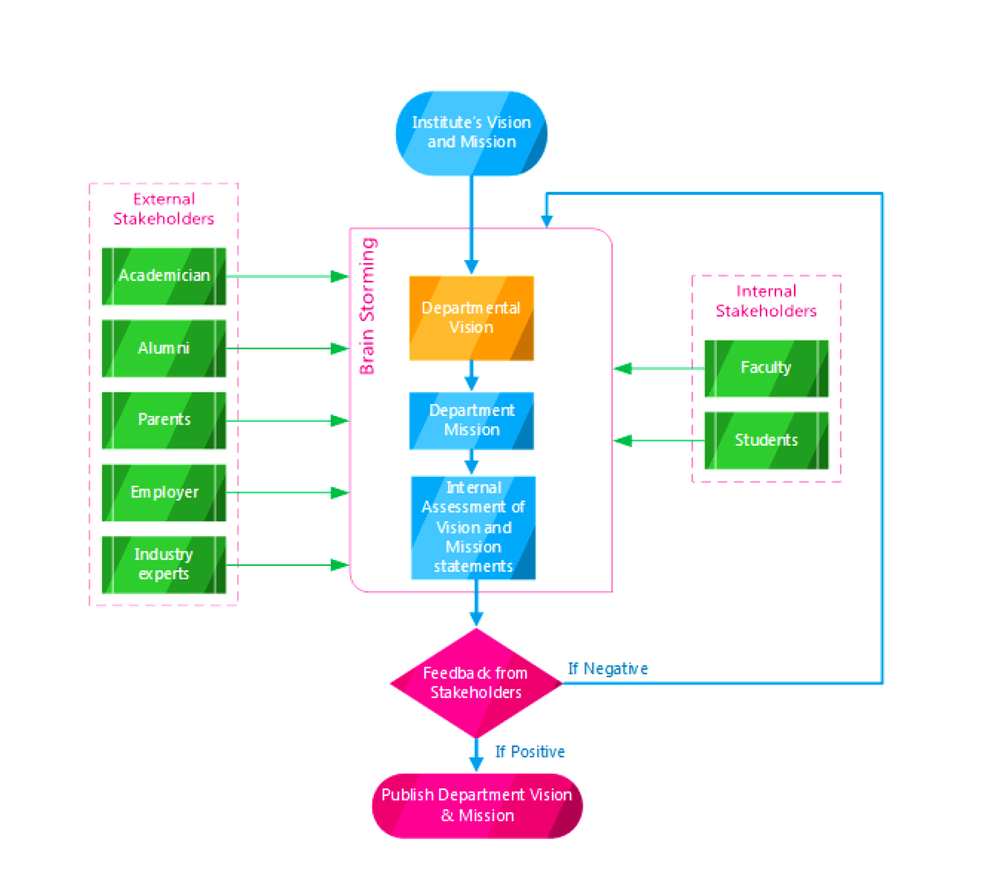 Program Educational Objectives (PEOs) :
To prepare our students to find suitable employment commensurate
with their qualification.
To create good entrepreneurs who may contribute to nation building
and generate job opportunities for others.
To develop proficiency in students for higher studies and R & D for the
solution of complex problems for betterment of the society.
To develop students as responsible citizens with high moral and ethical
values who can become assets to a vibrant nation.