Department of Management (MBA)
At the Department of Management at AIMT, we believe in the power of knowledge and its ability to transform individuals into valuable contributors in the world of business and management. Our department is dedicated to providing our students with exhaustive knowledge, equipping them with the necessary skills to make a meaningful impact on the existing treaties of business and managerial concepts. 
We understand that entrepreneurship is the driving force behind innovation and economic growth. Therefore, we actively promote an entrepreneurial culture within our department, fostering a spirit of creativity, risk-taking, and resourcefulness among our students. Through a carefully designed curriculum, we encourage and nurture the entrepreneurial mindset, empowering our students to envision and create their own opportunities. We also recognize the importance of strong managerial and communication skills in today's dynamic business landscape. Our comprehensive programs are designed to develop these essential competencies, ensuring that our graduates are well-equipped to lead and inspire teams, effectively communicate their ideas, and navigate the complexities of the corporate world. 
Our vision also extends beyond individual success. We firmly believe that business education should serve a greater purpose in the development of society and the nation as a whole. We instill in our students a sense of responsibility and the drive to make a positive difference. Through various initiatives and collaborations, we encourage them to apply their knowledge and skills to address challenges that would be encountered in the future and enhance social development, and sustainable growth. 
AIMT is a vibrant learning community, passionate faculty, state-of-the-art facilities, and a rich array of opportunities for personal and professional growth. Whether you are a prospective student, a working professional seeking to enhance your skill set, or an organization looking to collaborate, we invite you to join us on this exciting journey of discovery, learning, and transformation. 
Become a part of AIMT's Department of Master of Business Administration and unlock your potential to become an entrepreneur, a future leader and a catalyst for positive change.
VISION
To promote entrepreneurial culture, develop managerial and communication skills of the students to Enable them to contribute to the development of the society and the nation.
MISSION
The essence of the Department of Management studies is to constantly strive to provide an
In-depth knowledge to its students so that they add value to the existing treasures of business
and managerial concepts.
Promoting lateral thinking and a spirit of inquiry among our students so that they look from
a different angle through a creative approach by which they are able to provide simple
solutions to complex business problems.
We owe to deliver through our teaching learning process the richness of entrepreneurship and
multidisciplinary knowledge in a way where ethics and social commitments will be the cornerstone for
our students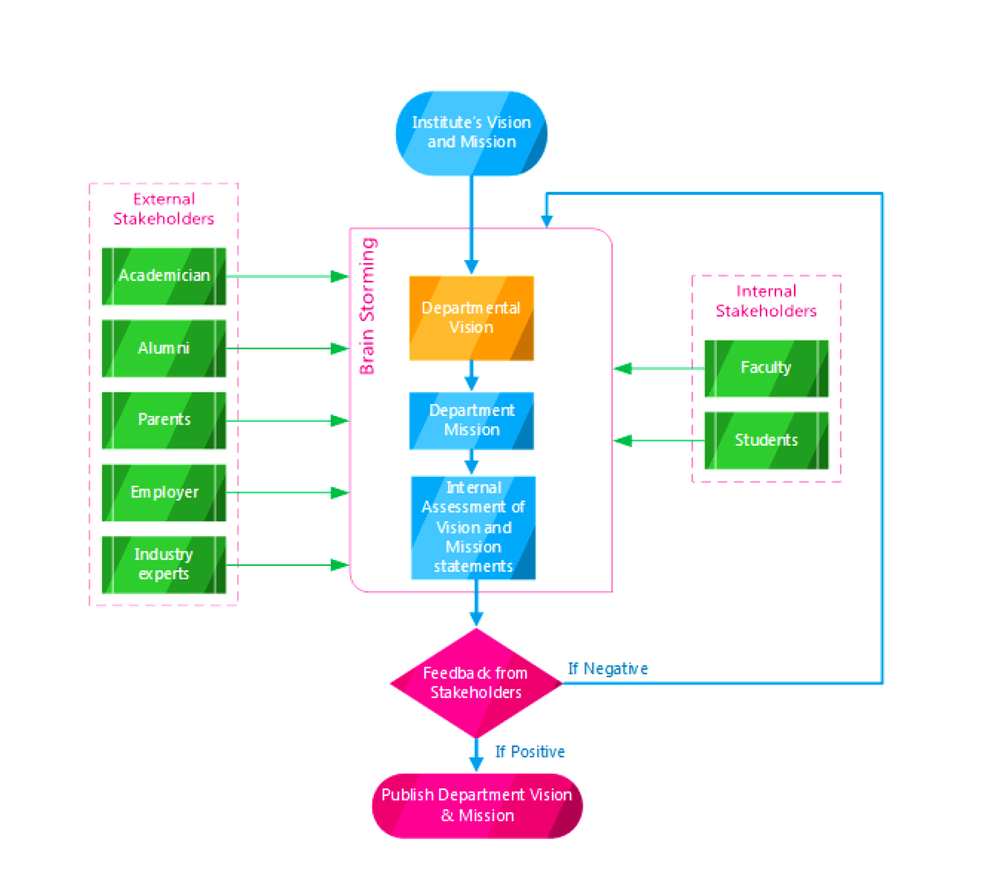 Program Educational Objectives (PEOs) :
To prepare our students to find suitable employment commensurate
with their qualification.
To create good entrepreneurs who may contribute to nation building
and generate job opportunities for others.
To develop proficiency in students for higher studies and R & D for the
solution of complex problems for betterment of the society.
To develop students as responsible citizens with high moral and ethical
values who can become assets to a vibrant nation.